Flavored Coffee Grounds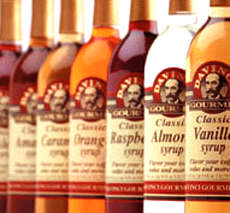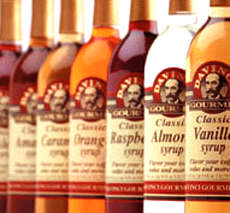 Flavored Coffee Grounds
Flavoring coffee is as old as coffee itself.
Chocolate was used in the early years in Africa and Arabia, and cinnamon was used with the first coffee drinkers of the Middle East. Amaretto and Vanilla were the choices with the people of Europe.
The goal of flavoring coffee is to achieve a marriage of coffee and flavor.
If spice is your life try one of our many flavored coffees!
S'mores: Rich chocolate, marshmallow, and graham cracker
Vermont Maple: Traditional syrupy maple flavor
Autumn Spice: Vanilla crème, rum, cinnamon, and nutmeg
Crème Brulee: Rich custard dessert treat with crisp caramelized sugar notes
Nutcracker Sweet: A blend of buttery nuts and sweet vanilla
Winter Wonderland: Unique blend of creamy vanilla, hazelnut, white chocolate mousse and a dusting of warm cinnamon
Chocolate Mint: Rich chocolate flavor with refreshing mint
Christmas in a Cup: A delightful blend of gingerbread, hazelnut and vanilla
Cranberry Crème: Crisp cranberry flavor with smooth crème notes
Pumpkin Spice: A blend of warm seasonal spices, nutmeg, cinnamon, and clove
Jingle Bell Java: A unique blend of caramel, vanilla, cinnamon and pecan with warm rum notes
Sea Salt Caramel Mocha: A luxurious blending of caramel and mocha with a dash of sea salt to enhance the flavors
Candy Cane: Traditional peppermint with sweet vanilla flavors
Frostys' Favorite: Graham cracker, vanilla, hazelnut and warm cinnamon